A towel unlike any other on the Market -  
We make innovative towels so you can master YOUR parenthood experience.
🧼 Not just another square, hooded baby towel masquerading as better. 
🧼 ONE button and TWO loops for vertical and horizontal wear-ability
🧼 One size fits all babies: Premature, Newborn, Infant & Toddler 
🧼 Minimize post-bath distress for a more peaceful and calm bedtime routine.
🧼 Bid farewell to the unknown & fear of doing first baths with a newborn.
🧼 Thirsty absorbency to not over-dry or trigger sensitivities for skin.
🧼 Small loops that feel extra soft on baby skin, which is up to 5x thinner. 
🧼 Strengthen the bond, closeness and trust between parent & new baby.
🧼 No more improvisation out of taking baby out of the tub
🧼 Patented innovation 
🤰🏽  Postpartum healing friendly regardless of type of childbirth.
🌎 Sustainable, carbon positive and handmade in Invermere BC.
🌎 Lasting use, because parents don't need more clutter or thoughtless products!
🌎 A luxurious combo of Bamboo & Cotton sized with intent, sustainability & longevity. 
🎁 Free shipping over $45 and easy returns! x
Two sizes: REGULAR 30x43inches // LARGE 35x50inches 
 ⭐⭐⭐⭐⭐"I know my husband will not bathe baby without your towels now. We don't even touch the cheaper ones that we were gifted or purchased prior to experiencing your product" Laila
Regular price
Sale price
$49.99 USD
Unit price
per
Sale
Sold out
Share
View full details
5 Benefits of Great Baths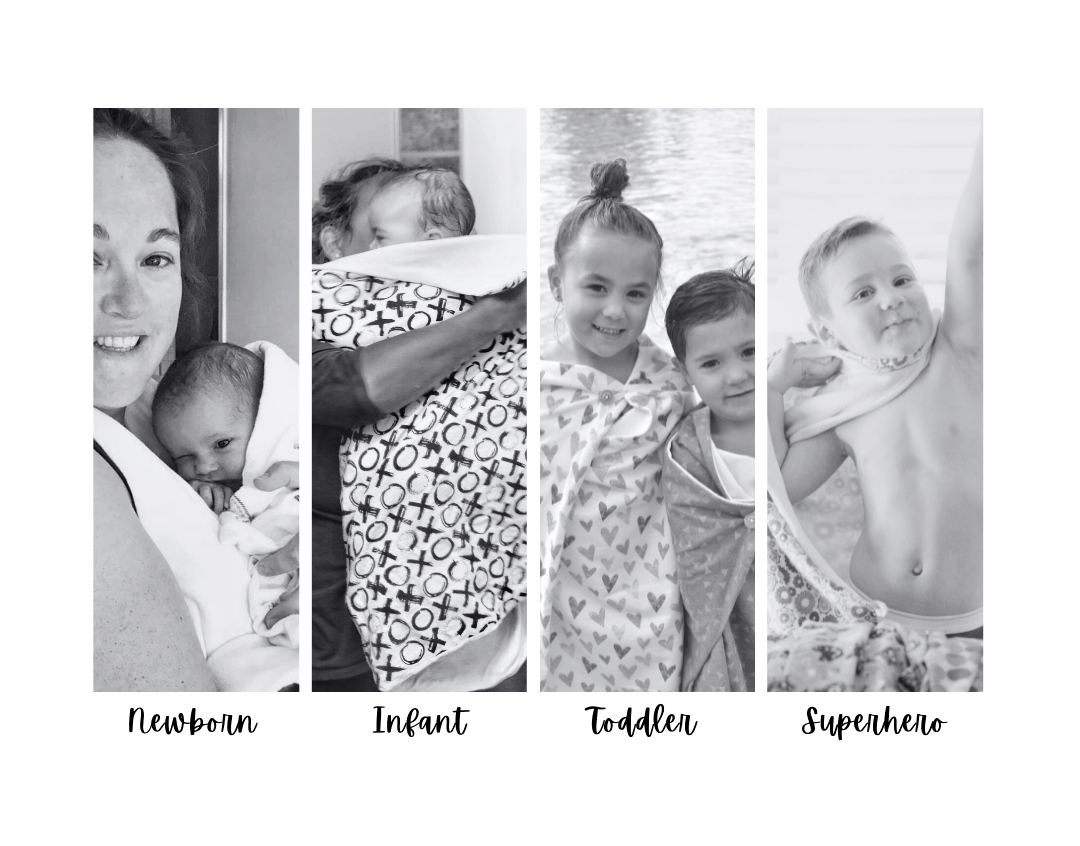 Nurture

Our babies are the most magical part of us. As nurturers, it is crucial that we use every opportunity we have with our children to nurture, love and help them grow resilient and healthy brains. Since baths are necessary, it's a perfect opportunity to bond with them and give them the attention, touch, and sweet memories they deserve in a calm, and supported way for you both.
Body Science

When your child is having a warm bath the blood comes to the surface of their skin, this process is called vasodilation. The warming of the body means these blood vessels are open, so when they leave the bath their body temperature will drop a reasonable amount before triggering distress signals.

If they remain calm, this body temperature drop will allow them to fall asleep easier, lower their chances of waking up and also encourage sleeping longer.
Fresh & Clean

Babies are never really dirty but they do get touched and kissed by everyone in their family. While it doesn't feel or seem like much, having a nice warm bath will help refresh and clean their sensitive skin from even the most invisible germs. No need for soap every time.

Fussy baby? Baths are a great way to move gas because baby is relaxed and "floating" in water.
Minimal Tears

We prioritize comfort and joy to new parents and their precious infants during bath time. We design products with the utmost care to create a seamless and enjoyable experience for babies as they transition in and out of the water. We understand that babies communicate through crying, and as responsible parents, it is our duty to provide them with comfort, lend a compassionate ear, and minimize any unnecessary distress.

Our goal is to foster healthy connections in their developing brains while making bath time a soothing and memorable moment for both baby and parent
Bedtime Routine

Having a routine before bed is extremely important for little ones. Repeating the same routine each night will mean that they know sleep is coming and allows them to wind down. It is a great way to move gas and reset awake and sleep hours.
Excellent quality, nowhere else to be found. Like 3 prints, rest could be improved
The towel quality is excellent. Love the size of montessory towels. I wish there were more exciting designs. I want to buy more towels but the designs are restricting me. The faces one is horrible for a kid so scary! Wild design is the best. I could not find better baby towels anywhere. Excellent structure for hands free!
3 babies and counting
I bought this towel after seeing it on Jillian Harris' stories for my sister when she had her first baby. She used it with her second too and now I'm using it with my first! It is truly an amazing high quality product that I tell all my friends about. THANK YOU!!!
Great customer service!
I had an issue upon receiving my first hands free towel, and reached out to their customer service department. Immediately I received a response and they collected as much information as they could on the issue and sent me another product to make up for it. They were very pleasant to deal with and we love having a nice big towel to wrap our baby up in after Bathtime!
What we believe?

"I believe parents deserve MORE : More Function, More Sharing, More Connections. Modern parents are commited to learning new and better ways to parent and experience. We are committed to offering those new and better ways" SR

Skip the square and status quo

Who Makes our Products?

A bunch of very cool women and men make Oneberrie come to life. We want to support people with non-traditional work opportunities. Made, Sewn, Formulated and Packaged in The Rocky mountains of Canada.

Who Makes your towels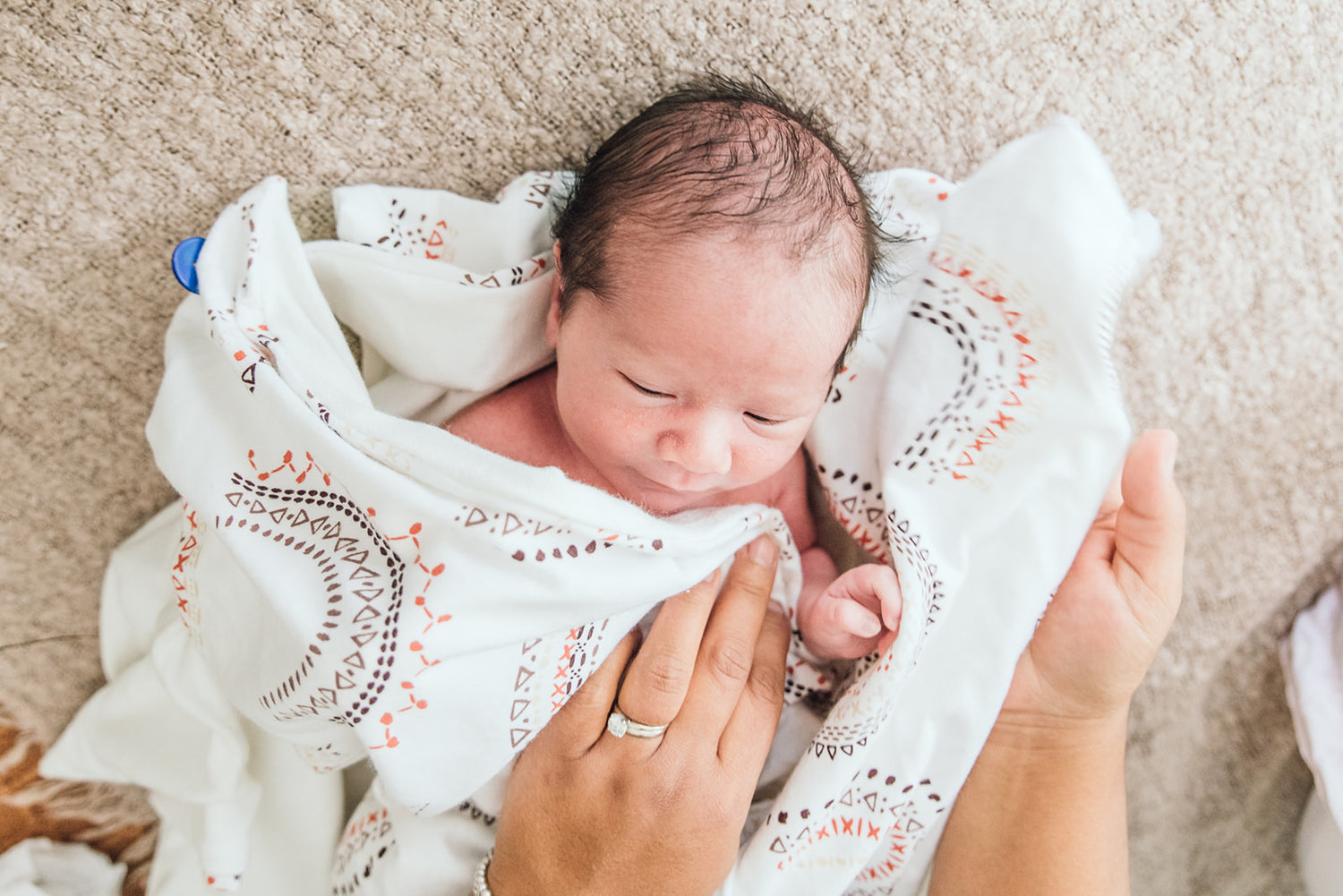 Oneberrie acknowledges that we live, work, and play on the traditional territory of the Ktunaxa and Secwepemc in BC